A prime canava (winery of the last century) of 1836 at the entrance of Finikia in Oia of Thira was converted into a traditional tavern in 2007 after an extremely successful renovation preserving the linens, the high ceilinged domes, the wood fire oven and all the architectural elements of the old construction.
Modestly towards history and time itself, canava continues to these days to offer relaxation and entertainment to its visitors. Christos Markozanes and Antonis Patelis had the inspiration and now days Christos and his sons Andreas, Fragiskos and the cousins Sofia and George continue creating their vision.
They added freshness, youth, but also timelessness by immersing into the history of Thera , invoking murals from the excavations of Akrotiri.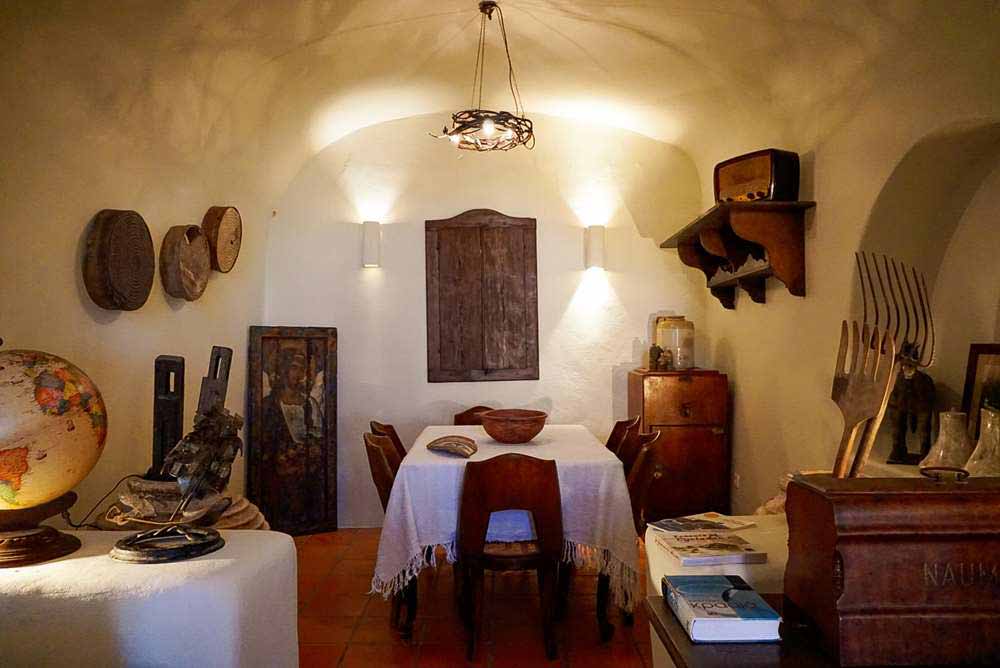 or more accurately : the Lilly of the Sand (Krinaki in Greek) is one of the most beautiful wildflowers of our country, found depicted on a 3.500-year-old wall painting at the excavation site of the ancient town of Akrotiri in Santorini. Its blossoms still decorate the sandy beaches of our island, spreading their delicate and exotic scent on summer nights.
Despite its endurance and ability to quickly multiply, due to the constant destruction of its natural habitat and the exploitation of the coastline by man, the Krinaki flower is considered today as an endangered species.