A village so close, but yet so far from the touristy Oia of Santorini. A picturesque village full of locals who live and work on the island , but also with distinguished visitors who leave behind the hustle and bustle of the cities infiltrating the imposing tranquility of the village and the traditional architecture, walking through the cobblestoned paths that lead to a bygone era, which we all hold in our hearts as a treasure.
Follow any of the three paths, which in the past were three steams and you will unearth a wonderful and enjoyable route through the plains, the traditional vineyards and the winery. Across the plains are the northern beaches of the island, wild with black sand and red rocks, impressive, rare and imposing.
This is where you will find the Lily of the Sea.
Along the way all the senses will be satisfied.
You will peek and admire magnificent buildings and whitewashed courtyards, you will eavesdrop on small talks and laughter and you will be blown away by the smells and colors of flowers such as jasmine, honeysuckle, gardenia, geranium, bougainvillea as well as home-cooked food.
While strolling around, time will freeze and your soul will calm down. Simplicity, honesty, beauty.
Reminiscences from the festivals at the churches of Matrona and Evangelismos, violin lute, tsambounes, freshly painted paths decorated with myrtle branches , old men heading to the fields for work at dawn , feasts at the traditional canava of Tasos, bartering, singing and dancing, donkeys crossing the village to start the day, small Santorinian potatoes of Mrs. Rinio , the exquisite delicacies of Mrs. Maroulia..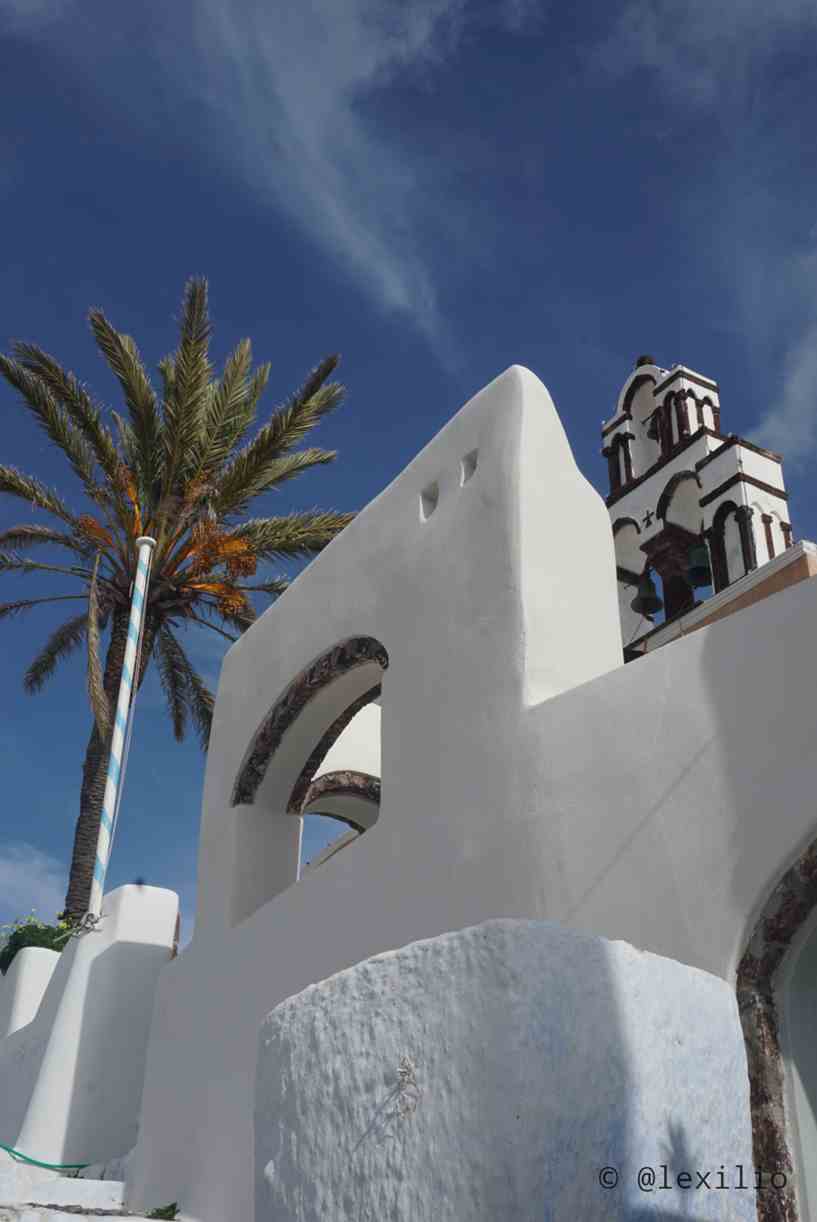 A village is not only about origin but also its own people and this is the place where nice, simple people have lived and worked, whose aesthetics have always been simplicity and moderation.
In this village where time has stopped, Krinaki is also a must.